ABOUT THIS
Gently warm your breastmilk to body temperature making sure vital nutrients are preserved. Warming the breast milk slowly at or below 40 degrees celsius will preserve the beneficial probiotic bacteria, anti-inflammatory components, nutritional and immunological properties that support a baby's ability to metabolise the milk. With the real-time digital temperature display you can clearly see the temperature of the heating element as it gently warms baby's bottle. We don't want to risk your precious milk overheating and spoiling or anyone getting burnt, so this innovative bottle warmer has a temperature function that you can set to match your natural body temperature. Just one of the multiple functions that will make day and night feeds smooth for everyone. Say "Goodbye" to the worry of lost nutrients from fast overheating and "Hello" to our new bottle warmer.
RIGHT TEMPERATURE RIGHT TIME
Have a bottle of breastmilk at the perfect temperature ready to go when your Bub is ready to feed.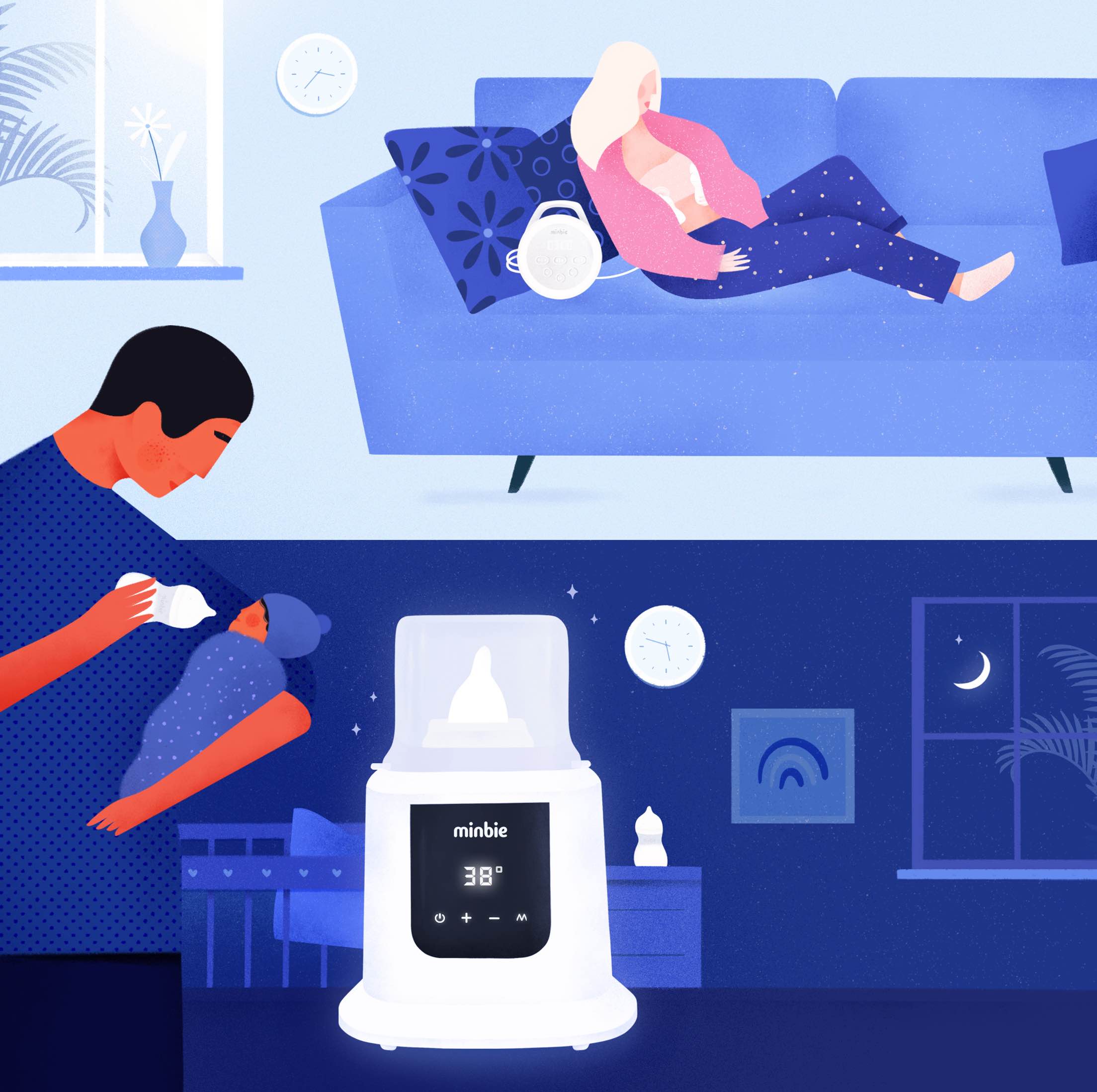 DREAMY NIGHT FEEDS
Gently pump breastmilk during the day and pop into the warmer ready for Dad's dreamy night feeds.
PEACE OF MIND SAFETY
Convenient & easy to use LED display with smart functions avoids the dangers of boiling water and allows you to choose the temperature & keep the bottle there until you're ready to feed.
REVIEWS FROM MINBIE MUMS & DADS